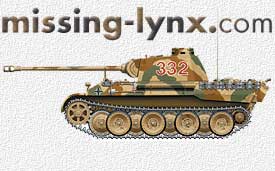 Wiking Decal #6 & 7

Tony Leung

Wiking Divisioona Limited is Finnish company which not very well known to most modellers outside of Finland. This company is known to have produced several books, decals and white metal accessories (Suomi and Degyartev machine guns) whose theme is Finnish troops and armoured vehicles in the Second World War. As far as I know, there are no other decals sheets available for World War Two Finnish tank markings. The feature of this review are two specific decal sheets produced by Wiking.

Wiking Decal No.6 "Finnish Tank National Emblems 1941-1944 " contains enough markings for five vehicle types used by the Finnish army: T-37, T-26 , ISU-152, BT-5 and BA-20 armoured car. Included with the decal sheet is a simple black and white instructional leaflet containing a very brief narrative about Finnish markings of the period in general and diagrams showing the location of markings for the said five vehicle types. Two white-blue-white turret bands (the Finnish National colours) are provided for marking a T-26 and T-37 used during the Winter War. Finnish T-26 and T-37 tanks were very simply marked during this time and the hakaristi/ swastika was not yet used to mark Finnish vehicles. This marking style was found to be difficult to discern the vehicle identity when used in conjunction with a winter white wash camouflage and proved too "noticable" when used with a camouflage paint scheme. The problems encountered with the turret band style of national vehicle markings led to the use of swastikas in 1941 which, in case of this sheet of decals, forms the rest of the contents. For the BA-20 armoured car, there are four light blue swastikas with a white shadow. In contrast, the three black swastikas with white shadow outline is used to mark a BT-5. The Finns also used a short-armed style swastika as well during the Continuation War to mark their tanks. Here, the Wiking decal sheet provides 3 large-size short arm swastikas which the illustrations shows adorning a ISU-152. Finland captured two such vehicles from the USSR during the Continuation War. Otherwise, these three large short arm swastikas can be used to mark a T-34/85 as well.

Wiking Decals Sheet #7 "T-34/76 Finnish Army 1941-1944" also includes a black and white colour pamphlet with a brief write up about Finland's T-34/76s history, camouflage and markings. Like sheet #6, there are also line drawings of vehicles showing location of markings. According to the book "Suomalaiset Pansaarivaunut", Finland operated as many as nine T-34/76s during the Continuation War period. This sheet contains three tanks nicknames ("Heli", "Annikki" and "Amanda"). As well, the early war R-series registration codes of vehicle numbers "105", "111" and "155". This sheet would not be complete without the later Ps231 series registration numbers which were used in 1943, along with the introduction of the three colour camouflage scheme. Complementing the Ps231 codes are the large yellow turret numbers "321/322/323" that go with the tri-colour scheme as well. To my disappointment, there are only enough swastikas in this sheet to model two tanks at the most (a set of 5 short arm swastikas and a set of 4 large swastikas). Most of the pictures I have seen show Finnish T-34/76s sport short arm swastikas. I have come across only one photo on page 77 of "Suomalaiset Pansaarivaunut" which shows a T-34/76 Model 1941 in winter white wash carrying the large swastika. Perhaps a modeller can supplement this sheet with swastikas taken from a model plane kit and cutting down the length of the swastika arms.

Each of these decal sheets cost FIM25.00 plus shipping and can be ordered directly from Wiking Divisioona Limited, Elontie 97 B, 00660 Helsinki, Finland. Wiking currently has other decal sheets covering Finnish army markings for Panzer IV Ausf. J, A-20 Komsomolyets and BA-armoured cars. At the the time of writing this review, Olli Wikberg of Wiking did not have a fax machine, however, he can be contacted direclty by email (olli.wikberg@helsinki.fi) for further details concerning current prices, availability and how to order. Olli said he does accept credit cards, but there must be a minimum order value of one hunded Finnish Marks, in which case, I would suggest fellow modellers to do what I did. I ordered my decals along with one of the books Wiking has to offer: "Asepuku M/36" which is a detailed study of the Model 36 uniform used by Finnish armed forces from the Second World War until the 1970s (FIM160.00 plus postage). "Miene Ehre Heist Treue" covers the uniforms worn by Finnish volunteers serving in SS Division Wiking 1941-43 (FIM195.00 plus postage). " "Wikingin Suomalaiset" is an album of never before published photos taken by Finnish veterans of SS Division Wiking (FIM195.00 plus postage). The last two titles, I believe, are also available thru JJ Federowicz and RZM Imports as well.