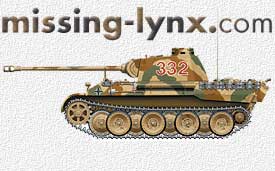 Tamiya HG Airbrushes
Andrew Dextras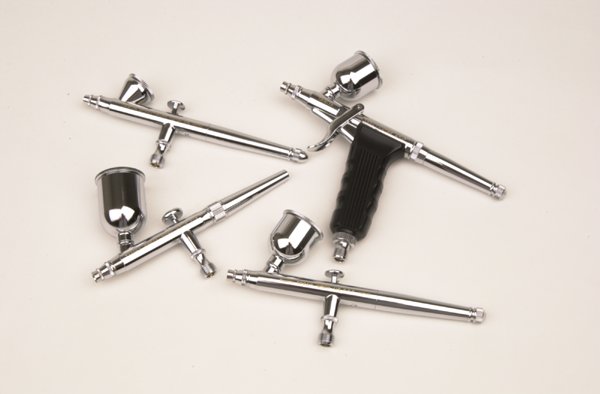 One thing that has always amazed me is how little attention most modelers spend on their tools and equipment. Most modelers seem to be content to pile on yet another kit onto that "wall of death" in their attic (knowing full well that they'll never build them all) yet are too cheap to buy the proper tools with which to create nice models.
The worst scenario always seems to be the great airbrush debate. Some modelers will spend $150 on a resin kit, but yet complain that their single action airbrush cost them the princely sum of $50.00, and then wonder why they are not capable of getting masters' or professional level camouflage results. Of course skill is a great factor in all this, but an artist needs the proper tools with which to paint that masterpiece.
After owning a variety of airbrushes currently available on the market including Paasche, Badger and Aztek I was generally disappointed with the performance of all these products. None of them gave me the precision I was looking for in an airbrush. The main problem with these other products is the fact that they are "hobby" brushes, not professional grade brushes. Although they are generally good value for the money for someone starting in the hobby, they are generally incapable of achieving certain effects.
The solution is to find a high-grade airbrush. There are a number of high quality products on the market, but some are harder to find than others. Considered to be the best among high-end airbrushes are those from Japan, made by the BB Rich company. This manufacturer makes airbrushes under contract for Tamiya, Iwata, Gunze Sangyo among others. The matched headset design (achieved by the precision matching the nozzle and needle), availability (due to Tamiya's extensive distribution network), as well as ease of use make the Tamiya High Grade series of airbrushes a good option for modelers. Tamiya currently produces 4 different models of High-Grade airbrushes, let's take a look at each one of them.
High Grade Single Action Airbrush #74519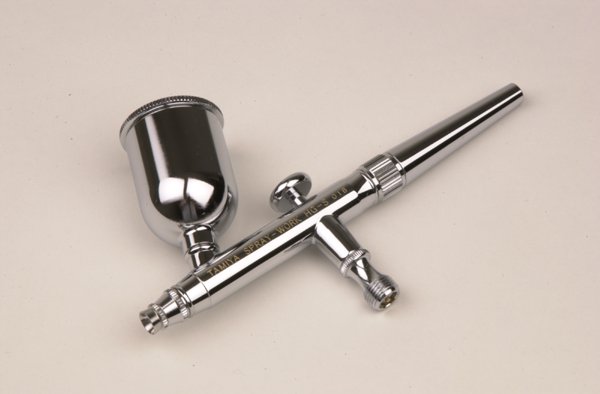 Made of stainless steel construction, this airbrush is the lowest cost Tamiya airbrush currently available. Far from being a "cheap" unit this brush is capable of going head to head with any double action "hobby" brush on the market. Features of the airbrush include a rotating knob which adjusts the paint flow, a .3mm nozzle (the same diameter as the HG double action brush) and a large paint cup. This brush is very interesting as it can cover a variety of painting tasks from general heavy coverage to fine detail work. For the modeler who still wants to achieve a highly detailed paint finish and camouflage, but isn't familiar with the advantages of a double action brush, this would be the best option on the market.
High Grade Double Action Airbrush #74503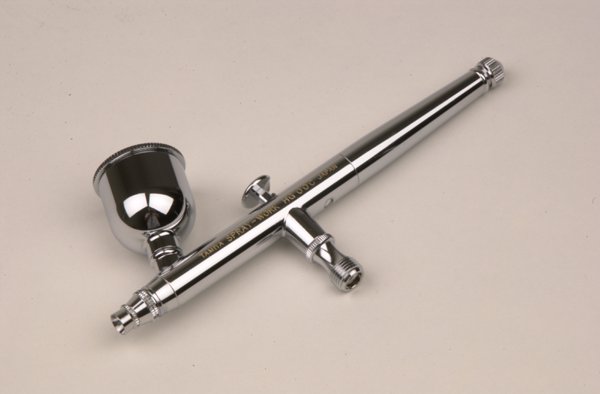 Like the other Tamiya HG brushes, the double action airbrush is made of stainless steel. The paint cup is smaller than the single action airbrush, but still generously sized for a variety of modeling jobs. A nice feature of the double action brush is a travel limiter located at the rear of the brush that limits the rearward draw of the needle. This is a great feature because it allows you to vary the airflow but prevents you from pulling too far back and showering your model in too much paint. This feature has saved my butt a few times when painting my models!
The precision machining and assembly that goes into making one of these brushes has to be felt to be believed. Comparing the overall feel and balance to the lightweight Aztek brush is eye opening. The only way I can describe it is like comparing the feel of BMW switchwork to that of a Kia. No joke!
Actual airbrushing performance is just as revealing. Based on my tests, I was able to make lines about ½ the width of the best I could do with my Aztek A470 when using the HG brush…with absolutely no overspray. Of course, you must use the correct pressure and the optimal paint/thinner ratio to get the best out of any brush. I generally use 70:30 thinner/paint at pressures between 20 and 15 PSI when spraying Tamiya or Gunze paints.
High Grade Double Action Trigger Type Airbrush #74510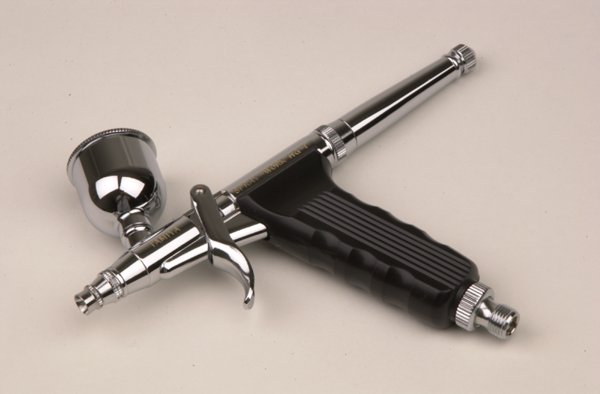 This HG airbrush is essentially the same as the standard double action airbrush except that it has a "trigger" style actuator similar to a hand gun. This airbrush style is preferred by graphic artists and would be a good choice if you do a lot of large work such as large scale models or dioramas. It has the same paint cup size as the standard HG double action. Getting used to this brush takes a bit of practice, but it's very comfortable and would be the logical choice for anyone who has difficulties actuating a standard style airbrush due to hand cramping.
High Grade Double Action Superfine Airbrush #74514
This brush is very similar to other Tamiya HG double action brushes, but there are 2 major differences: a very small .2mm nozzle and an integral paint cup. The paint cup is very small compared to the HG, but this isn't a hindrance as the brush itself uses so little paint that I am able to paint a complete camo scheme on a large tank without refilling the cup. See image below of a (note: in some of the pictures the tank is not finished the weathering process yet) Leopard 2a5 I did using the SF as an example:
The SF pumps out a very small amount of paint compared to the HG, and when compared to an Aztek A470 it's shocking. However, this allows the modeler absolute control over how much paint you can put down. This is critical when doing fine work. The SF can generate lines almost ½ the width of the HG, and around 1/4 of what an A470 can do in the best conditions. It is my understanding that Tamiya designed this brush for use on 1/72 and 1/44 aircraft mottling schemes. Of the all the brushes, which I have tried, this is the best by far for any sort of intricate work. An Iwata Custom Micron is superior for intricate work (.18mm Vs .2mm nozzle, and more precise matching of internal components), however the price/performance curve makes the Tamiya SF airbrush an excellent choice for the intermediate to advanced modeller. My vote for pick of the bunch for the modeller who takes his hobby seriously is the SF, it's been my brush of choice for the last 2 years.
Summary
Although your budget will ultimately determine which airbrush you choose to purchase, based on my experiences with a variety of manufacturers, Tamiya's airbrushes stand head and shoulders above the majority and are only really challenged by other high-end brushes. Perhaps it's time to sit back and wonder why master modelers are able to pull off such intricate schemes with such accuracy and no overspray. Natural talent and practice always help, but I'm sure that all of them will tell you that for every job there is the right tool. Maybe it's time for an upgrade?