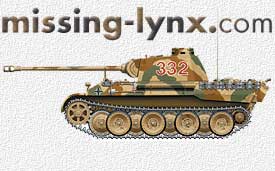 South African Colours and Markings
Peter Brown
South African Colours and Markings Soft covers, A4 size, colour plates and photos, black and white photos. R115 (approx UKú11 or US$16) per issue plus p&p. Published by the producers, Piet Van Schalkwyk and William Marshall, South Africa. Contact William Marshall on mechinf@netactive.co.uk
As the Editorial in the first issue states, "This series was born out of the authors' need for suitable Colours and Markings reference material for South African equipment, while enjoying the hobby of building plastic models... We have been collecting information on the subject for the past ten years and finally came up with the idea of sharing the information we have collected
with fellow enthusiasts".
The result has published in book form rather than online as many people now do. In many ways this is better, as it allows anyone and not just those with a computer and net access can see the results and it is also easier to use for modelling. For AFV modellers, the downside is that a large part of the content is not on AFVs which must be borne in mind. Aircraft content matches the best I have seen in commercial magazines but it is still not what vehicle modellers will want these books for. The two editions out to date are packed with material and even use the covers as extra space with only an editorial page and a look ahead at the next edition not being main material.
Contents of the issues produced to date are - Volume 1 No 1 36 pages (ISBN 0-620-25922-1) Ratel ICV - South Africa's home-produced 6x6 Infantry Combat Vehicle in its various form is briefly described and illustrated with colour and black and
white photos plus colour plates with markings details in a 12-page article. 23 vehicles are shown in colour using side, front and/or rear views, basic markings and specialist items such as nicknames shown using detail views to show smaller markings in enlarged form, and there are larger versions of several unit shields inside the rear cover. While the details of the vehicle itself will offer little new to anyone with good reference books, marking details break new ground and show that the vehicle can be modelled in various finishes. Colour references are keyed to Humbrol paints which allows cross-matching.
Aircraft coverage is Hawker Hurricane during WW2 and just post-war and Mirage F1 1981-1997 with original photos and colour plates.
Volume 1 No 2 44 pages (ISBN 0-620-25923-x) South African Reconnaissance Cars (Part 1) is a 10-page article which covers the armoured cars often called "Marmon-Herrington" though that only really applies to some of the many marks this series. An account of development and production of all types are included, not only those built in large numbers but also the experimental eight-wheel designs. Its use in South African service gives details of colours and markings which are very varied, and some interesting schemes are shown. Original photos showing the cars in service are very good and ideal for modellers. Coverage includes both WW2 use and post-war with specific markings shown enlarged. Colour references are keyed to Humbrol paints and Federal Standards where appropriate. A separate page covers vehicle colours in general, with paint matches and details of the standards systems used. Uniforms of the Orange Free State Artillery during the 2nd Boer War
1899-1902 are also featured in a four-page article with colour plates and details of badges are shown in the back cover.
Aircraft articles are on Curtiss P-40 Tomahawks and Kittyhawks in North Africa 1941-1943 and the De Havilland Vampire jet 1945-1954.
Coverage and the standard of reproduction is to a high standard throughout. The details of the vehicles will add a lot to what is known outside their home country, and the project will go on to cover more if it gets support. Until the series is taken up by a distributor within South Africa or overseas, anyone wanting these will have to deal direct by sending money orders or similar to the producers, so contact then direct if no-one near you carries them.
I can recommend the series based on what I have seen so far, and look forward to more including more on the SA Recce Cars in Vol 1 No 3. The efforts of the producers to bring this material into general use is to be commended, but that effort as with all low-volume publications will only continue with sales and that is up to you.