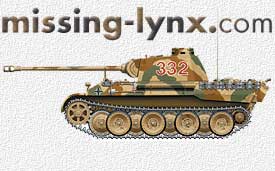 6 June 1944, Soldiers in Normandy
Tony Leung
Title : 6 June 1944, Soldiers in Normandy
Publisher: Histoire & Collections, Paris, France
Hardcover, 160 pages, colour and black and white photographs printed on glossy paper stock
Printed April 30 1994
ISBN # 2908182327
Compiled by Philippe Charbonnier
Price: CAD59.95 plus GST.

This is another title by Histoire & Collections on Second World War uniforms. The focus of this book is on the American Paratroopers of the 82nd and 101st Airborne Divisions, the British Paras of the 6th Division (And Yes, within this area there are 6 pages devoted to Canadian paras as well!), US Navy Beach Battalions, D-Day GI and the SS Hitlerjugend Panzer
Grenadier Division. These were NOTthe only units on both sides which participated in the historic battle of June 6, 1944, but they 'seem' to be more exciting given the elite status of their titles. (For those who are not aware, Histoire & Collections has another book out called "Spearheading D-Day, American Special Units 6 June 1944"). Yet, I wonder why the US Army Rangers were left out in this book?

As this book is more "narrowly focused" in its scope, there is an incredible amount of detail about the uniforms and personal equipment it covers. Literally every single piece of equipment carried on the person of the individual soldier is photographed and explained in the text. In other words, you'll see pictures of flashlights, compasses, knives, gas masks (and their carrying cases), radios, goggles, flare guns, pins, patches/ insignia, firearms, toothbrushes, mess kits, documents, footwear, headgear, pouches, webbing and jackets/pants laid out on the floor and marked by numbers to correspond to the text under the colour photograph.
Not only that, there is a brief historical summary about each of these military units and their roles on that famous day, the text is just as thorough in its description about the pieces of equipment (what type of cloth they are made of , when they are made, etc). The text that most stands out in my mind was the tidbit about the myth that Ste Mere Eglise was NOT the first French town liberated by the Allies. In fact, the first French town to be liberated was Ranville, East of the Orne river by British
Paras.
Unlike the other Histoire & Collections title, "German Soldiers of the Second World War", the pictures in this book have the re-enactors photographed usually in groups in the outside posing sometimes against jeeps, buildings and a SPW 250! Of course, there are also the front and back shots of the actor in full kit. Mixed in with the colour photos are black and white period photographs taken from government archives. A very good book, which one hopes the publisher will add to with follow on volumes covering the Eastern Front and the Battle of the Bulge specifically.