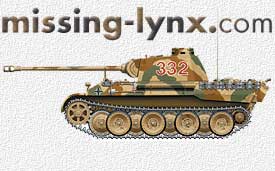 JS Models #JS15 T-34/76 Equipment set

Tony Leung

JS Models Item # JS15 "T-34/76 Equipment set" 15 resin pieces Price: FIM54.60 plus shipping

The Soviet T-34/76 tanks which the Finns captured and put back into use during the Continuation War were modified to suit the Finnish Army's requirements. The most noticable modifications were the cutting down in size of the front mud guards and the addition of a pair of armoured head lights similar to those found on the T-26/28/35 series of tanks. As well there were several other vehicle fittings which are unique to Finnish T-34/76s.

JS Models of Finland produces a set of such fittings for Finnish T-34/76s in resin. In this set you will find two zip boxes, a pair of armoured headlights, four "hammerhead" tow hooks unique to early production T-34/76 Model 1942s, a triangular shaped oil can, a pair of vehicle jacks (four pieces to form the jacks), mounting brackets for the jacks and a cylindrical "plug" for the hull machine gun mount. All parts came packaged inside a thick zip-lock plastic bag. Also included is a line drawing illustrating the location of the parts on the vehicle.

All the pieces in my sample were very well cast in relation to the small sizes of the parts. I found only one bubble on the edge of one of the zip tool boxes. Most of the pieces do not have much of any kind of over pour plugs to hack off, but they did have a tiny bit of flash. Only the pair of head lights had a relatively sizable pieces of overpour to remove. The detail on all the pieces was very sharp.

I was most satisfied with the product I purchased and will likely purchase one or two more sets in the future to use with other T-34 turrets released by JS Models. Any modeller who is building a Finnish T-34 should seriously consider purchasing this set as the tools and fittings are quite unique to Finnish equipment and cannot be found from any spare parts box.