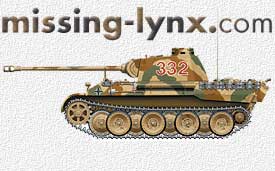 Tanks and Other Armoured Fighting Vehicles Video

Peter Brown

Colour and black & white video, produced by the Tank Museum and available from The Tank Museum Trading Company Ltd, The Tank Museum, Bovington, Dorset BH20 6JG, England

Available by mail order in VHS at £10.95 and US NTSC at £12.95 plus postage etc. Credit cards welcome.

See Tank Museum website

http://www.tankmuseum.co.uk/shop.html for ordering details

The video tape serves two functions. First, it is a basic introduction to armoured vehicles, why and how they came about and how they developed, and secondly a tour of the Tank Museum collection. While telling the story in detail or touring the Museum would take far more than an hour each, the tape manages to do both well enough. Using archive film from the First World War up to modern times and sequences of Museum exhibits to demonstrate special points, AFV development is described and illustrated in a way which will appeal to the technically minded, current and serving crews, or anyone interested in armour. As the title suggests, coverage includes all types of AFVs, tanks, armoured cars and personnel carriers, so mirroring the Museum collection.

As the collection houses a wide range of vehicles, some not available elsewhere and even where not exhibits are not unique, even this brief record has a lot to offer for enthusiasts of armour. If you missed the first edition, this is a good choice as an armour video, a souvenir of or a taster for a visit, or compensation for being unable to be there in person.

Note - This is the second edition of The Tank Museum Video first produced in 1992. Much has happened since that first edition, and these changes are reflected in the new version. The then Curator Lt Col George Forty has been replaced with his successor or a voice-over as appropriate, but Museum Librarian, author and now Curator David Fletcher is still on view. Aside from these there are new sequences showing the latest British MBT Challenger 2 on test, and slightly more coverage of WW2 era Daimler scout and armoured cars being put through their paces. One downside is that anyone with the 1992 version may well not find a lot different to justify the new one, always a problem with any updated work. Another is that since this edition came out in 1997, the collection has been re-arranged in places,but the tape is still worth having despite that.