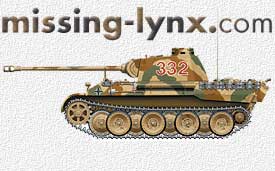 Armes Militaria #36 "L'ete 1943(2) Objectif Messine"
Frank De Sisto
ARMES MILITARIA MAGAZINE HORS-SERIE No. 36, "L'Ete 1943 (2) Objectif Messine". By: Yves Buffetaut, art by Jean Restayn. Soft cover, A-4 size, 80 pages, 137 B & W photos, 8 pages of color drawings, 3 maps (2 are in color). Price: approximately $17.00 USD.
I am a fan of this series and own nearly all of them. I like the series overall due to the good quality of the photo reproduction and the unusual nature of a great deal of the photos. That parts of these books do not cover AFV's and ground warfare does not bother me too much. I can puzzle my way through the French text as well, so that's no problem either, although if these books were in English, I predict their popularity (and therefore the demand for them) would instantly skyrocket.

This volume covers the Invasion and liberation/capture of Sicily. It is the second part. Part 1 was in issue number 33. This part begins with the attacks of July 11 and ends with the capture/liberation of Messina (Messine) and the German evacuation across the Straits of Messina.
The photo selection is varied, covering US, British, Canadian and Allied vehicles and troops, plus Italian and German vehicles and troops. There are several photos of aircraft as well as several very interesting photos of the Siebel Ferries. Typical vehicles featured are Shermans, Priests, Tigers, StuG III's, 155mm Long Toms and 8.8cm Flak guns. There are a number of photos of Italian-manned Hotchkiss tanks, Semovente 47/32, Semovente 90/53 and wheeled vehicles. Italian and German light Flak is also covered. German infantry and airborne troops, Italian troops and US and British infantry are also covered, providing good
information for figure painters and diorama enthusiasts. There are several shots of Patton and his Dodge command car (although NOT the one depicted in the recent Skybow kit).

Altogether, it is a good reference book and is full of modeling inspiration. Recommended. Value for money: excellent.