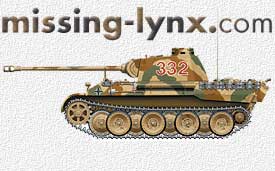 Wings and Wheels #6 Israeli Armour in Detail
Peter Brown
Israeli Armour in Detail - Israeli Defence Forces Armoured Corps Museum at Lutrun by Daniel Petz and Jan Mostek
Wings & Wheels Publications No 6, published by RAK Frantisek Koran, Prague, Czech Republic. ISBN 80-902677-1-8. 36 pages in colour plus colour covers. UK price £7.99 plus postage from Barbarossa Books barbbook@dircon.co.uk
This book reminds me very much of the Verlinden War Machines series, being identical in size and generally similar in appearance. It is described as a "photo manual for modellers" and a "visit to Israeli Armoured Corps Museum at Latrun" and it is certainly a visit but an all too brief one. It consists of a series of photos of the exhibits there. Although many are shown it does
not cover them all. It does cover too many in fact for the size of the book, as most get only one photo with a few getting two and only one rating three though several do appear in the background in views of other vehicles.
The Latrun collection includes examples of armoured vehicles in Israeli service from the 1948 to date, plus others captured in various wars. As such it has many different types on show, some of them showing Israeli and other modifications.
The earliest one in this study is a very early Israeli acquisition, a French Hotchkiss H-35 with German modifications dating from 1948. Several Shermans are included, many of the IDF's vehicles were rebuilt from parts in the early years and later upgraded almost out of recognition. Sadly, lack of recognition is a problem with the Sherman photos, while some sources state Israeli did not strictly follow the standard American designations it is still at the very least confusing to see a welded hull tank called an M4A1 and what are obviously M4A4's captioned as M4A2 though one, the ex Egyptian hybrid vehicle with AMX-13 type turret, was at least fitted with the A2 series' diesel engine.
At least the M50 and M51 series are called what they are, though an upgraded M32 TRV is called an M74 which is another misnomer which brings the Verlinden Isreali Sherman study to mind. As with that study, the unusual observation and rocket vehicles are only just mentioned and would warrant several photos each and not just one. Other than Shermans, Centurions are covered with five photos including recovery vehicles in land ARV and shoreline BARV forms, AMX13 and M48s in two shots each - no M60 series are shown - and individual shots of Merkava I, various T-54, T-55 and T-62 and recovery variants, and other ex Russian Block vehicles like T-34-85 and an unidentified gun carrying rebuild of it, SU-100, ISU-152 and its recovery version plus a lone BMP-1 and a lineup of BRDM-2 and a BTR-60. The Sherman/AMX gets three photos and what is described as a Lebanese T-54 based APC gets two. Other one-shot vehicles are Archer and Charioteer tank destroyers, StuG III and Pz IV with Syrian additions plus Universal and T16 carriers. Wheeled armour also features, with single views of a Lynx II, a Marmon-Herrington Mk IV with an unusual and probably fake turret, a BTR-152 breakdown conversion plus Staghound, Ferret, Saladin and Panhard AML-90, an RBY personnel carrier and a wheeled carrier which while like and called a Mechanical Mule is not one. Other personnel carriers include two views of an M113 with early Israeli additions, and two photos listed as an M13 halftrack from the Israeli Air Force museum with twin 50 cal machine guns which are in
fact of a modernised, diesel-engined M3 troop carrier mounting twin 20mm guns.
Overall, the photos are of reasonable quality and if this were a simple guide book it would be acceptable. It does not really rate the description of a photo manual and serious modellers would prefer more photos each of fewer subjects. On its own, this book adds little to existing coverage and with its generally poorly researched captions it will only add to existing misconceptions. Not bad if you just want a short survey but lacking in detail and substance if you want more.