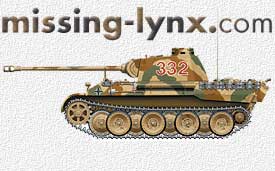 Warrior Company

Peter Brown

Warrior Company by Simon Dunstan, Europa Militaria No 25, published by The Crowood Press Ltd, Ramsbury,Marlborough, Wiltshire SN8 2HR. 64 pages, softcover. ISBN 1 86126 191 8. Price £10.99

The Warrior or "FV510 Combat Vehicle Personnel, Tracked 30mm Gun Warrior" to give it its full title, came into British Army service in 1987 and forms the basic vehicle of an Armoured Infantry Battalion. As well as the basic section vehicle with which the battalion would fight, there are specialised recovery, command and artillery vehicles. All of these have now seen service in operations in the Gulf and during peacekeeping missions in the Former Yugoslavia, as well as taking part in exercises in the UK, Canada, Germany and Poland.

Simon Dunstan here offers us a portrait of this series of vehicles, using almost a hundred full colour photographs to show them as they appear "in action". His introductory text gives background information on the series, with organisation charts for an Armoured Infantry Battalion, but coverage is mainly photographic with well-written and informative captions which include a wide variety of information. These tell us how many of each type are in service, what radios are carried by various vehicle versions, the effects of a translucent fuel tank on closed-down infantry sections, uses for discarded track pads by German motorists, various facts and figures and a wealth of small detail on operations and markings.

While the book is devoted to the vehicles, it is not a series of close-ups showing them in detail. It does however give a first-rate and detailed impression of how them appear in use, with photos showing all variants in all areas of use. The section vehicle gets the lion's share of photos, with more specialist vehicles taking second place although still getting reasonable exposure. Export vehicles, and new developments like the shortened Warrior Reconnaissance and the Utility version, round off the study.

The number and quality of the photos, together with the excellent use of captions, combine to show the vehicle well and in a good light. Modellers especially will find much of interest here, although anyone interested in modern AFVs will also enjoy this book.