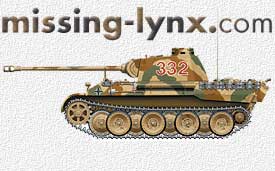 The Tankograd Gazette

Andrew Dextras

Published by Jochen Vollert this English language quarterly from Germany has now gone from a xeroxed version to a fully printed version on high quality paper. The magazine exclusively covers Russian subjects and the first issue under this new format is number 09. Contents of this issue include:

The KV-1 Tank during Operation Barbarossa

BTR-80 (Unsh) PU-12M 9S482M6 Command and Control Vehicle

The Israeli T-55S "SAMOVAR" Turret Concept

T-34 Maintenance Part One – The Main Gun

MAZ-537 based Recovery Vehicle KET-T

The Br-17 210mm gun

The KET-T section contains the first published photos of this beast and includes some nice sketches showing some recovery operations. The KV-1 section is excellent with some very clear, crisp images of KV-1s of various types being used in the early stages of Operation Barbarossa. The BTR-80 article has an excellent summary which has drawings of the various BTR-80 subtypes covered in this article. The Israeli T-55S section has some great images and clear drawings of the turret design.

In summary, I applaud the publisher's decision to take the steps to go to "the next level" with this magazine. Highly recommended to anyone interested in Russian armour or subjects off the beaten track.