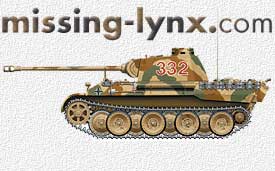 Russian Tanks and Armoured Vehicles 1946 to the Present

Peter Brown

Russian Tanks and Armored Vehicles 1946 to the Present - An Illustrated Reference by Fred Koch. Published by Schiffer Military History, Altglen, PA USA. Web site www.schifferbooks.com Large format hardback, 175 pages, fully illustrated with black and white photos. ISBN 0-7643-0914-5 Price $39.95 in the USA, £32.50 in the UK

This is a well-balanced account of post-war Soviet armoured vehicles. Its photos are generally good and there are lots of them, they are well chosen and include several detail close-ups among the usual side and three-quarter views though this is not a book aimed at modellers. All Soviet designs which reached production are covered, and we even have bonus coverage of wartime vehicles like T-34 and IS both as tanks and then as recovery vehicles in post-war service.

Tank development takes up about a third of the book, with each type from T-54/55 through T-62, T-64, T-72/T-90 and T-80 described vehicle by vehicle in a well-written text with data tables of each type. The amount of coverage of other vehicles is not as good, self-propelled guns, antiaircraft and antitank vehicles, reconnaissance vehicles and infantry carriers both wheeled and tracked, rocket and missile carriers, special purpose vehicles, command and recovery vehicles, tracked tractors and airborne vehicles have photos similar in quality and quantity to that of the tanks but the text describing them is not as extensive which each class of vehicle getting only about two pages. Photo captions add a lot of detail, and data table are provided for all vehicles.

A final bonus for modellers is a series of line drawings taken from manuals, which show specific areas such as the underside of the T-54/55, cross-section views, driver's areas, engines and sights. The only downside of these is that there are not more of them, while there are more than one for some vehicles no specific type is covered in detail. There may well be nothing new in this study but if you want a single-volume reference on post-war Soviet AFVs this is a welcome addition to your bookshelf. A minor drawback is the text, at times it needs to be read closely as it is translated from the original German with some specialist terms not coming across well. This apart, this book is recommended to anyone interested in this important area.