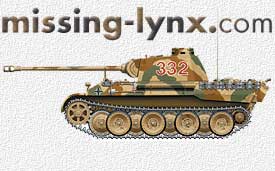 Model Valley #005 Gun Truck for AFV Club M35
Frank De Sisto
MV 0005 Gun Truck for AFV Club M35 truck. Contains 227 resin parts, 3 photo-etch parts and two pages of instructions with numbered parts chart. Price: $44.98 USD. Available from M & Models at: www.wwa.com/mmodels.

This conversion is quite outstanding for a number of reasons. The number of parts included is consistent with that of a full kit, it has many extra detail accessories, it has options, it has a figure and it is very well produced. The only drawback is that as far as I can tell, very few, if any M35's were actually outfitted as Gun Trucks. I would really love to see a plastic M54!

The particular conversion is actually documented in photos in Squadron's "Gun Trucks" book that came out a few years ago. The particular M54 had an extremely colorful scheme and I would really like to model it.

The kit features full cab armor and the double walled sides (filled with spare tires and sandbags) for the load bed. It is armed with a single .50 cal. M2 and a 7.62mm Minigun. Both feature resin, 3-dimensional ammo belts for the proper "look", a first as far as I know. The M2 has a separate receiver cover, etch ammo box cradle, grips and belt guide. The multi-part Minigun has a very delicately rendered mount that may require strengthening. Perhaps photo etch would have been more durable in this case.
The accessories include "Marmite" insulated food cans, "Igloo" water cooler, large beverage cooler, "coke" bottles, beer cans, covered helmets with internal webbing detail, buckets, spare M60 with separate bipod legs, fire extinguisher and an audio cassette player. It also comes equipped with a radio, shock mount and antenna bases.

As per references, there are also 6 spare tires included and dozens and dozens of ammunition boxes for 7.62, 12.7 and 20mm ammo. Some 12.7 and 20mm ammo boxes are open with very delicately rendered separate lids. There are separate locking
handles in the case of the 20mm boxes. Thin wire, not included, is needed to complete the boxes in this case. There are a total of 139 parts for these boxes alone!

The 7-piece figure is depicted as casually seated on the truck's hood, leaning back on one arm. He is wearing a bandanna (for that "Pirate" persona) but his head is separate and can be easily replaced. He is as good as the finest figures available.

The instructions are well done using color photos of finished assemblies. There is a numbered parts chart and all assemblies have the numbers of the parts overlaid so there is no confusion.

Now, if only Skybow will produce an M54, we're in business!
Highly recommended, skill level: basic. Value for money: excellent.