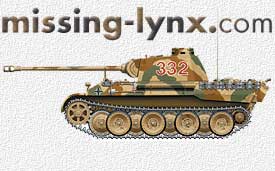 Modelcraft #35-9009 Centurion Mk. 3

Peter Brown

Modelcraft Centurion Mk 3 1/35 kit no 35-9009

Distributed by Modelcraft, Vancouver, British Columbia, Canada. UK price around £20

I was pleased when this appeared in local model shop, having waited for a new Centurion which had been rumoured for what seems like ages. However when I got it home I found it was not strictly "new" and that it does have a long and convoluted history.

The kit is a 1986 Academy Minicraft offering, kit no 1311 or TA-002 (bothdesignations appeared on the box). Described as a Centurion Mk III it came in olive plastic as does this current version. The wording Academy and Made in Korea are moulded under the hull floor as is some Korean script. Close inspection shows it to be very similar to Tamiya's Centurion Mk III from 1971 which appeared in as a motorised kit with or without remote control. As far as I know it was never released as a static, non powered kit. It was to typical early 70s Tamiya standard, while it was not a bad replica it was designed to be motorised so the sprockets were attached to the motor drive shaft and the hull top clipped on so as to be easily removed to allow access to the batteries.

Academy's offering is not the same as the Tamiya. The layout of parts on the sprues is not the same so the part numbers differ between kits. Building instructions and sequence are still the same, and a more detailed look shows some parts have small changes. For example Academy Minicraft's turret halves have their locating pins set up the opposite way to Tamiya's, while different casting numbers are moulded on the turret top. Apart from these small differences overall design of the two is all but identical, the Academy version has mounting points for motorisation parts but as no motor is included the only main difference is a plastic part for the sprocket mounting though metal supports are used for the idlers. The Academy does looks like a "clone" of the kit, that said I will say no more on the matter and simply say that any remarks which apply to the Tamiya kit will apply to Academy's. This leaves us which an early 70's kit which falls below 1990 standards. As Tamiya's version has not been available for some time, this is a useful substitute which means the modeler can build a Centurion from a stock plastic kit.

The kit depicts a Mk 3 so comes with a coaxial 7.92mm BESA and a plain 20pdr gun barrel. This means that some of the kit decal options are not entirely relevant, the kit gives options for:

- British 8th Hussars tank 01ZR45 "COLUMBO" in Korea, marking agree with details in Simon Dunstan's "Modern Combat Vehicles: 2 - Centurion" apart from the serial which should be 01ZR46. This was a Mk 3 so this kit is correct with these markings.

- A set of Canadian ones, all described as "Lord Strathconas" Horse. This gives several choices, three vehicle serial numbers and six names plus three sets of white squadron markings for the side skirts. As I have no good references Canadian Centurions maybe some knowledgeable person with this kit could comment on their accuracy?

- An Australian vehicle serving in Vietnam. The instructions admit that the tank should really be a Mk 5 for this option. That apart, the markings are right for a 1st Armoured Regiment, Royal Australian Armoured Corps tank shown in a colour plate in Simon Dunstan's "The Centurion Tank in Battle", no 22 in the original Vanguard series. The vehicles used were in fact Mk 5/1 (Aust) so the kit needs a fume extractor on the barrel, extended hull rear and several smaller modifications for accuracy.

- An Israeli vehicle with no identification offered. These look to beright, and depict the same option as the original Tamiya decal sheet which may be a later version than the Mk 3 so check references before proceeding with this as your choice.

While I am disappointed that this is not a new Centurion kit produced to modern standards, it does have potential and will appeal to those wanting to model any of the Centurion's many variants which have served in armies around the world for over half a century. Enjoy the one out of the box or upgraded and improved as you wish.