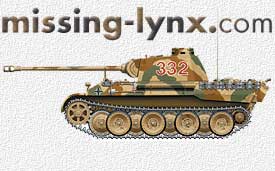 Hong Kong Creation Workshop CK3502 Stridsvagn 122 (Strv 122)
Andrew Dextras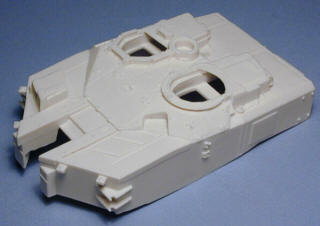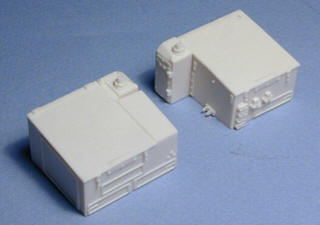 One of the clients for the German Leopard 2A5 MBT is Sweden which have specified a number of modifications based on their requirements. The armour package particularly on the front hull is improved as well as some added armour and features to the turret. Modelling this variant would normally require a fair amount of conversion work, but for those modellers who are interested in a top notch conversion set for this interesting vehicle the answer is now here from HKCW.
Extremely well cast in a cream coloured resin, this conversion is the second in a series of sets produced by this company. To say that I am impressed by this sophomore release is an understatement. Looking at the quality of the parts included in this set would make you think that HKCW has been making resin update sets for a number of years. Think ABM quality here, exxxcellent Smithers….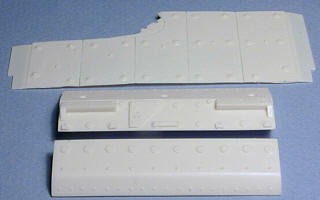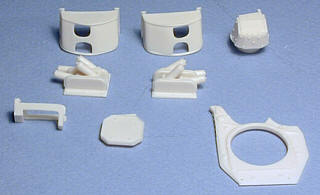 The main castings include a replacement turret shell, front hull armour, rear plate, Swedish specification Gallix smoke dischargers, turret rear boxes and a number of smaller details. Instructions are quite clear with black and white photographs showing parts placement. The turret rear boxes are particularly clever as they fit nicely into raised squares on the main turret casting, a good change from some resin conversions which require Nostrodamus-like divination to figure out where parts should go. Assembly is quite straightforward and can be tackled by anyone with intermediate level skills.
In summary, this one is a winner and should be in every modern armour fan's collection.