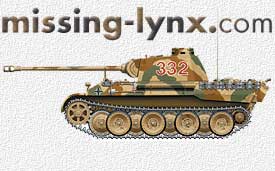 German Wheeled Fighting Vehicles

Peter Brown

German Wheeled Fighting Vehicles by Michael Jerchel Concord Mini Colour series no 7504. Concord Publications Co, 603-609 Castle Peak Road, Kong Nam Industrial Building, 10/F, B1, Tseun Wan, New territories, Hong Kong. ISBN 962-361-657-0 Large format paperback, full colour throughout. 48 pages. Price UKú9.99, Cdn$12.95

The modern German Army's range of wheeled and armoured fighting vehicles is extensive. They range from armoured versions of the Mercedes Benz Wolf 4x4, as well as Unimog trucks with sandbag and wire mesh protection and heavier MAN vehicles with armoured cabs, all as used in Bosnia. One unusual vehicle in Western terms is the LARS rocket system, a sort of "MLRS on wheels". More conventional AFVs are the 8x8 Spahpanzer Luchs reconnaissance vehicle and the multi-purpose Transportpanzer Fuchs. These form the major part of the book, with the many different Fuchs versions being well covered including the latest up-armoured version which is also the subject of a fold-out large-scale plan. While the vehicles are mostly in German service, there are two shots of the M93 Fox NBC Recce vehicle in US Army service in Europe and one of an electronic warfare vehicle loaned to the British Army during Operation Desert Storm. Coverage of the Luchs includes very useful close-ups of the detail changes which are found on the upgraded A2 model.

Also appearing are the Fennek light reconnaissance vehicle and the turreted explosive ordnance disposal version which is just coming into service. All the photos are in colour with useful who, where and when captions, and depict the vehicles on exercise, in UN Somalia colours and serving in the former Yugoslavia. Colour side view paintings show four vehicles in the standard green/brown/black colour scheme. This will be an ideal reference source for anyone modelling these vehicles in any scale, and doubly useful with recent Revell kits of Luchs and Fuchs and a Unimog from not that long ago.