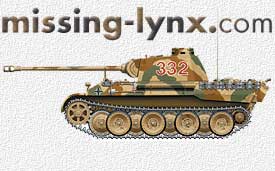 Ferret: the FV700 series in British Army Service

Peter Brown

Ferret: The FV700 Series in British Army Service by Pat Ware Warehouse Military Vehicle Datafile: WD1 published by Warehouse Publications, Croydon, England ISBN 0-9525563-4-0 Web site www.warehouse.co.uk, email sales@warehouse.co.uk Softback, 76 pages. Price £16.50 including UK postage or £18.00 overseas surface mail direct from the publishers

Started life with a War Office Policy Statement in 1947, half a century later a few Ferret may still be lurking in the corners of depots and sheds even if its day as a British Army vehicle is now passed. Many vehicles sold abroad may well soldier on into the new Millennium, while others are safely in private hands enjoying a civilian career.

Designed to replace the various wartime Scout and Light Reconnaissance Car designs, Ferrets were to serve in many units and not only armoured ones. As such they will be well known to more than one generation of soldiers. Even those familiar with it may well find something which they did not know in this book. Its development from the days it was called Fieldmouse through production from 1952 to 1967 for Britain (and later for export) in over a dozen marks and sub marks is covered in considerable detail. Some changes were minor, those like the introduction of the Big Wheel Ferret and AGTWs were definitely major. Others included the introduction of floatation in various forms, and there were moves to re-vamp the vehicle for export even after many years in production.

All of this is laid down here, with details of dimensions, lists of contracts and serial numbers, technical descriptions and notes on service use. Illustrating these are over 100 black and white photos and a four-page colour section, reproduction stowage diagrams and even sets of scale plans of typical marks.

With the cancellation of its intended replacement, the Vixen variant of the Fox, Ferret was to continue in service long after its planned demise. It may not have been perfect, indeed some faults were identified early on, but it was a solid design and it was there. As so often those equipped with them made the best use of them. It is good to see the Ferret covered in such detail, and in such a comprehensive manner. If it is possible to level one criticism at the book, it could be that the photographs seem to appear in no particular order, with illustrations of each type appearing throughout the book rather than grouped together. That apart, as an account of the vehicle this book will be hard to beat, and may well stir memories for many Tank readers.