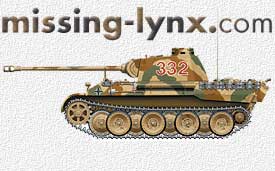 Elite Models #3505 Pzh 155mm M109A3GEA1 Conversion

Matthew Malogorski

Media: 62 cast resin parts, 4 white metal, 1 plastic rod, 1 turned aluminum barrel, 5 page instruction sheet (front & Back) Recommended Kit: Italeri # 246

After walking around the vendor's area at AMPS 2000 for about 15 minutes, I came across this conversion set on the Red Lancers table. As I had never seen an Elite Model kit in person, I was very happy to get to see one.

This kit is amazing. It includes all the features a modeler needs: Beautifully molded parts and great instructions. The parts have easy to remove sprues, in fact, the sprues are smaller than in most plastic kits, and some parts are even cleaned up in the bags! The molding and detail of the parts are every bit as good as Royal Model or Verlinden's. The excellent instructions include a parts list, Italeri M 109 parts diagram, detailed exploded view assembly drawings, computer aided 1/35th scale 3 view drawings, and a 1/35th scale camouflage diagram. Other after market companies should take notice, as these are as complete as it gets! My only complaint is that the instructions are all in German, but this does not matter too much, as the drawings are very easy to follow.

The largest parts of the kit are the replacement hull top and upper turret. The new upper turret has been copied from the Italeri kit piece, but has been modified to reflect the changes in stowage for the German version. It is hollow molded, with all hatches and openings very lightly flashed over, so you can add an interior, and it is a drop fit onto the Italeri turret bottom. The hull top is also cast from the Italeri kit piece, and has been modified with the anti-skid patches commonly found on German vehicles. Elite did an outstanding job on this piece too, the engine grills and tie down fittings are as nice as the Italeri original, and the anti-skid texture is really, really good. Once again, this is a drop fit onto the Italeri lower hull.

Many additional parts round out the conversion for the German changes. You get a new, turned aluminum gun barrel, which is unlike any I have seen. The barrel is not complete from end to end. Elite chose to make the barrel only from the bore evacuator to the point where the muzzle brake from the Italeri kit is inserted into the end. On the opposite end of the barrel, Elite chose to make a resin insert that contains a detailed foul weather cover, and this piece gets inserted into the barrel and then into the turret mantlet. All in all, a very neat way to get a new gun, without any seams to clean up. Other turret items include:

the mantlet foul weather cover, Commander's machine gun mount with white metal details, new MG3 for the commander's cupola (which is as nice as any plastic kit you will find), rear turret storage lockers with beautiful latch detail, an excellent convoy recognition light, Diehl spare track links in mounting brackets, and a whole new suite of German pioneer tools to replace the kit's US style ones. The tools look like they started out as Italeri originals, but have been modified and are much better than what they were originally.

There is almost as many parts for the hull as there is for the turret. New additions include a replacement Driver's hatch with anti-skid texturing, new rear view mirrors with white metal mounts, German style horn, and Diehl spare track links in mounting brackets. Speaking of track, Elite has included 9 lengths of Diehl type tracks to replace the kit originals. These are not link and length, just long straight runs that will have to be heated and formed to the suspension. Don't know how they will work out, but they are straight, and have very fragile guide horns and end connectors. The last items on the parts list are for the crew's gear. It appears that Elite may have copied the packs, bags, and camouflage net from a Tamiya Marder 1A2, as they look extremely similar when compared to that kit's parts.

I am really looking forward to doing this conversion. I applaud Elite for the excellent engineering and execution of this kit. Highly recommended to all Bundeswehr and M109 fans.