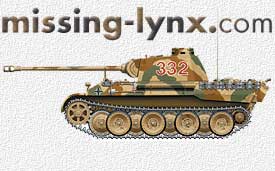 Eduard #35336 URAL-4320
Frank De Sisto
EDUARD
35 336, URAL-4320 for Omega kit. Contains one 2.75 x 4.75, two 2.75 x 4.25 inch frets, one piece of film and three pages of instructions in 22 steps. Price: $22.99 USD.

This set will really refine the fairly well done and significant Soviet/Cold War vehicle from Omega. I especially like the cargo body side panel detail and the mount for the fuel tank.

Step 1: details the cab interior with foot pedals and floor mats.
Step 2: details the exterior of the cab running boards.
Step 3: provides a new stowage box.
Step 4: provides a film and etch replacement instrument panel.
Step 5: details the interior of the cab doors.
Steps 6 to 9: details the cab exterior including windshield wipers, vents, rear view mirrors, and lights.
Steps 10 & 11: provides new fan blades and radiator details for the engine compartment.
Step 12: provides a really nifty rack and details for the main fuel tank.
Steps 13 & 14: provides mount details for the air and oil tanks.
Step 15: provides replacement rear bumpers.
Step 16: provides a replacement front bumper.
Step 17: provides new handles for the cargo bed rear door.
Steps 18, 19 & 20: provides new panels to detail the exterior walls of the cargo bed.
Step 21: provides replacement mud flaps and supports.

Highly recommended, skill level: basic. Value for money: very good.