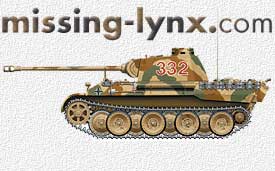 Eduard #35329 T-72M2 w/ERA
Frank De Sisto
EDUARD 35 329, T-72M2 w/ERA for DML kit. Contains two 2.75 x 2.75, two 2.75 x 4.75 inch frets and four pages of
instructions in 24 steps. Price: $22.99 USD.

This set is only suitable for the DML kit. As the Tamiya T-72 kit is of a different version and more dimensionally accurate, this set will only have minimal use for that kit.

Step 1: provides replacement racks and straps for the external fuel drums.
Step 2: provides replacement racks and straps for the unditching log.
Step 3: details the spare track storage clamps.
Step 4: details the rear engine deck fan housing with screens, frame and tow cable storage clips.
Step 5: details the exhaust and the adjacent area of the side skirts.
Step 6: provides new engine deck grills and screens, rear fender mud flaps and replacement upper side skirt sections.
Steps 7 to 10: provides replacement straps and clasps for the tool stowage boxes.
Steps 11 & 12: provides new turret searchlight and position indicator light brackets and mounts.
Step 13: provides replacement upper side skirt sections and placement details for some parts from steps 7 to 10.
Steps 14 to 18: details the turret stowage boxes and snorkel tube.
Steps 19 & 20: details various turret fire control system apertures.
Steps 20 & 21: details the kit 12.7mm MG ammo box; also provides new spare ammo boxes and storage racks and clamps.
Step 22: details the commander's cupola.
Step 23: details the smoke mortars and provides a new mount.
Step 24: shows placement of subassemblies from previous steps.

Overall this set has some nice items which will improve the overall appearance of an older, less accurate kit. One would hope that Eduard would eventually produce a set of similar scope suitable for the Tamiya kit.

Recommended, skill level: basic. Value for money: good.