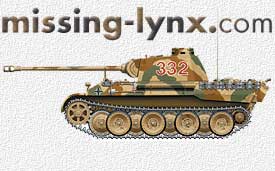 Eduard 35203 Skif T-64A
John Prigent
The Skif T-64A has drawn criticism for inaccuracies, particularly in its turret shape, and this set isn't intended to
correct them. What it does do is provide extra finesse for the basic kit, and that it does very well. With two full
frets of etched steel and three sides of A4 instructions there's quite a lot here, not just the tool clamps, tie-downs
and air vent grilles which we've come to expect as standard from Eduard though of course they're here. So what
else is there? For the glacis there are new headlight covers, the V-shaped splashboard, and the driver's periscope
cover. On the sides you get the "flipper" armour with each section in two parts so the reinforcing ribs can be
included, plus support brackets for their backs - the kit mounts on the trackguards are used but everything else in
the assembly is etch.

At the back there are those engine grilles (_all_ of them as far as I can tell), new ends for the fuel drums, and neat
drum mounts with six parts each. The turret gets a lot too - the gunner's sight is almost completely new, just using
the kit's main body with bits cut off and replaced, there are proper frames for the periscope fronts, handles for the
stowage and ammo bins as well as hasps and hinges, a spotlight mount, and detailed mounts for the snorkel.

This set is not going to correct all the failings of the kit - for that we await a replacement turret (from CMD,
perhaps?), but there have been several reviews of the kit pointing out what needs to be done to the basic shapes,
and I recommend the recent one in Military Modelling to modellers unwilling to wait for a possible new turret.
Even if you don't want to go that extra mile, this set will make the kit look really good. Recommended.