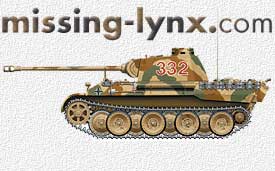 Darlington #21 YPR 765 in Dutch Service

Matthew Malogorski

Why do a review of this publication? The answer is the Academy KIFV. While not a YPR-765, The KIFV is very, very close to the YPR-765 in lineage, and many of the components are the same. This book has proven to be an invaluable resource to me while building the KIFV kit, and may also be for you. If AFV Club ever produces their kit of the YPR-765, then this publication may prove to be the ultimate reference.

This is another fabulous reference in the Ordnance Specials Series from Darlington Productions, Inc. For those of you unfamiliar with The Ordnance Specials, they are usually 20 to 25 pages long, and contain anywhere from 90 to 100 black and white photos of the subject chosen. Many of the books in the series cover multiple versions of the vehicles presented, and the photos are usually picked with the model builder in mind. This title is by Gerard Van Oosbree, a well-known military photographer, and model builder.

The YPR 765 In Dutch Service is a soft cover book that is 23 pages long and contains a written development history, vehicle variation descriptions, color schemes information, markings information, and 92 black & white photos of very high quality. Both the exterior and interior of the different YPR's is photographed. (See notes below)

Seven different versions of the YPR 765 have been photographed in this book, and are as follows:
YPR-PRCO Command Version (Exterior photos only)
YPR-PRI Infantry Version with Enclosed Weapon Station (Interior and Exterior photos)
YPR-PRAT Anti-Tank Version with "Hammerhead" TOW Launcher (Interior and Exterior photos)
YPR-PRGWT Ambulance Version (Interior and Exterior photos)
YPR-PRMR 120mm Mortar Carrier Version (Interior and Exterior photos)
YPR-KMAR Royal Military Police Version (Exterior photos)
YPR-PRGN Engineer Version (Interior and Exterior photos)
The layout of the book is as striking as the photos. General details of the standard components of the
YPR-765 are shot from all angles with informative captions to explain what you are looking at, with each version of the vehicle covered in it's own section. The sections on the Infantry and Anti-Tank versions have around 7 to 8 external photos, followed by 4 to 5 internal photographs covering the turrets and fire control systems. The rest of the coverage extends to the other versions, with the Ambulance and Mortar Carrier getting the most, with 3 to 4 internal photos of each. These are currently the only interior photos of the YPR-765 that I know of.
If you have not had a chance to see any of the titles in the Museum Ordnance Series, you are truly missing out. This one is really, really good. Highly recommended.
For more of Gerard Van Oosbree's photos, go to his Mildata Website.