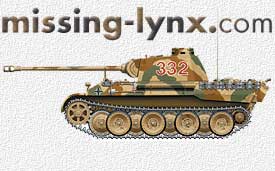 Challenger Squadron

Peter Brown

Challenger Squadron by Simon Dunstan, Europa Militaria No 29, published by The Crowood Press Ltd, Ramsbury, Marlborough, Wiltshire, SN8 2HR, England. 64 pages, softcover. ISBN 1 86126 301 5. UK price £10.99

The Challenger main battle tank is treated to a detailed full-colour photo coverage in similar format to the same author's "Warrior Company" (Europa Militaria No 25. A short introduction describes post-war British tank development and the background to Challenger, derived originally from a cancelled Iranian order. The main part of the text is in the captions to the photos, and in Mr Dunstan's usual style he includes a lot of details about the tank and its use. Even the unit composition of units using the tank is shown The photos show some early development vehicle but most show production tanks on exercise in England, Germany, Canada and Poland and on active services in the Gulf and Bosnia. Photos must have been chosen with the modeller in mind, and captions point many details which could have been missed by a less experienced author. They give many of ideas for adding more details and additional stowage.

A surprisingly wide range of colour schemes is shown, and unusual variations in markings are highlighted in the captions. Even crew uniforms are covered. While most attention is focused on the outside of the tank, a short series of shots of the turret interior and more of the power pack will be idea for anyone wanting to model a tank opened up. The few variants, CRARRV Rhino recovery and Training Tank are also briefly featured, and a final section shows Challenger 2 which is just coming into service and even the 2E export version.

Almost all the coverage is of Challenger 1 so this will be a very useful book for anyone wanting to model the tank. With a lot of information in the photo captions non modellers will find it of interest as well. It seems almost unfair to point out that deployment in Kosovo was too late for it to be included, while Challenger 2 is not dealt with in detail. That still leaves plenty of scope for detail on the main subject which is covered very well in a model of how a photo book can be done.