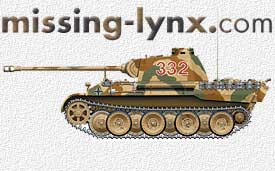 Armour Track Model TK-01 BMP 1/2
Andrew Dextras
This new company from Hong Kong sent shockwaves through the industry when they came out of the blue and released a series of tracks for an interesting range of vehicles. The choice of subjects was varied and many on their product sheet were long awaited. One of these is a set of workable tracks for the Russian BMP 1/2 series.
Crisply molded in a dark brown plastic, the tracks themselves are very nice and feature some delicate detail. There is a small knockout mark on the inner face of the tracks, but it should be very easy to remove if so desired. The end connectors are also well done and quite delicate. Assembly is straightforward for anyone who has built any track with end connectors (M1A1, Leopard, M48/M60 etc) and the instructions state that no glue is necessary.
ATM has to be commended for including resin drive sprockets, idlers and roadwheels. These are very nicely cast with no airbubbles at all. Model Kasten take note: ATM does not charge extra for drive sprockets.
In summary, an excellent start to an interesting new product line and a welcome addition for modern armour fans and a vast improvement over the Esci or DML tracks.