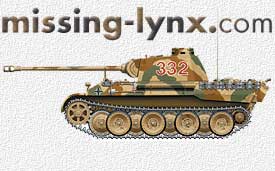 Antar: The FV1200 series in British Army Service

Peter Brown

Antar: The FV1200 Series in British Army Service by Pat Ware Warehouse Military Vehicle Datafile: WD2 published by Warehouse Publications, 5 Rathbone Square, Tanfield Road, Croydon CRO 1BT, England. ISBN 0-9525563-5-9 Softback, 76 pages. UK price £16.50. Web site http://www.warehouse.co.uk

Although one of the main reasons for their introduction onto the battlefield was to restore mobility, tanks soon proved not very mobile when it came to getting them to where they needed to fight. To keep wear and tear to them and their surroundings to acceptable levels, special transporters were produced. As tanks became bigger and heavier, so these vehicles had to become progressively larger and more powerful to keep pace with them.

In the British Army, two complete generations of tanks in service from the early 1950s to the mid 1980s were carried by the Thornycroft Mighty Antar which superceded the wartime Scammells and Diamond T's before themselves giving war to Scammell Commanders. As such they should be instantly recognisable to tank crews of the period, although details of them may be sketchy. This can now be remedied thanks to Pat Ware.

Tracing the vehicle in its various forms from its civilian origins - which may surprise many while providing the origin of its unusual name - little is not covered. From descriptions ranging from general to technical, with details of contracts and serial numbers, even details of colour schemes, along with coverage of the full- and semi-trailers used by these Mighty trucks, a very comprehensive survey is here put forward. Data tables are included for the figure-conscious, and around a hundred black and white and a dozen colour photos of the vehicles and their loads. Several of these will be instantly familiar, from a Great War era Mk V through cold-war vintage Centurions, Conquerors and Chieftains with only one such mis-captioned. Not strictly a tank book but one of pure AFV interest.