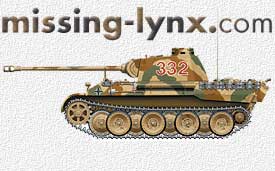 Accurate Armour KT118 Ferret Mk. 1/1
Andrew Dextras
History

One of the most successful scout cars of the Second World War would have to be the Daimler Dingo.
Approximately 6000 of these quick and highly agile little vehicles were produced. These vehicles were both
reliable and easy to produce and were quite popular with crews. After the Second World War, it was decided
that a successor to the Dingo would be needed for the post war years. In 1950 Daimler produced the first
prototypes of the FV700 series, one with a flat roof and two others with turrets. After evaluation of these
prototypes and subsequent suggestions for reliability improvements, the vehicle series began production in 1951
for the Mk1 variants with the Mk2 starting production in 1952. Many sub-variants of the FV 700 series Ferrets
were produced with the main types being non-turreted, fixed turret and fully rotating turret. Approximately 4500
of these interesting vehicles were produced and are either currently in use with or were operated by over 30
countries. This vehicle has shown incredible resilience and has enjoyed a longservice life including recent conflicts
such as the Gulf War.

The Kit

Packaged as usual in the sturdy AA box this kit is comprised of 171 parts with the major parts being cast in light
grey resin, white metal detail parts and an etched brass fret. The level of detail of this little kit is something to
behold. The Mk 1/1 version of the kit is the non-turreted liaison variant and comes with a complete interior which
is very visible through the large opening in the separately molded superstructure roof piece. Accurate Armour
also produce models of the Mk 1/2 and 2/3 variants which come with fixed and rotating turrets respectively. All
of the Accurate Armour Ferret models come complete with an interior. The 12 page instructions are complete
with clear photos and a parts list which has corresponding numbers cast onto the part runners.. The casting
quality of my kit is superb with no air bubbles or other imperfections. Upon examining the kit contents, it
becomes clear that this kit will be an easy build and cleanup will be minimal.

Upon first opening the box the first thing you come across is the large one piece casting for the hull. This piece is
a fine example of high quality resin casting. The detail is very crisp and flash free. The wheels are very nicely
done with some particularly fine detail on the hub bolts. The interior detail is very comprehensive and includes
many options for various fittings which are appropriate to the time period you are modelling. The long service life
of this vehicle allows the modeller to choose what era he wishes to portray. To this end, AA has supplied a
wealth of optional parts such as 3 different radios (Clansman, Larkspur and No 19) and appropriate aerial bases,
2 styles of fire extinguishers, 2 types of tail lights, 2 types of side lights, Bren gun or GPMG weapons as well as
appropriate ammo boxes for each weapon option. Other stowage accessories include a tarpaulin, a camo net and
a jerry can in a mount. The driver's front hatch is a wonderful little casting and includes some great detail on the
back face which will be very visible if you keep the hatch open to show off the interior.

All in all, this is one of the nicest kits I have seen in a long time. Considering that the kit comes complete with a full
interior, it's very high level of detail, superlative casting quality and the wide array of options included, it certainly
represents a fantastic value. Even if you do not delve into the world of modern wheeled vehicles, I would
certainly recommend that you take a look at this one. This kit would also make an ideal first full multimedia/resin
kit.