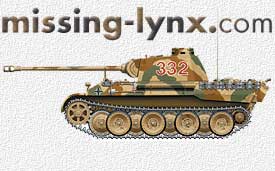 Ultracast NW Europe Canadian Armour Decals
Andrew Dextras
These latest releases from Ultracast again fill a much needed gap in the armour market. Ultracastís first decal sets concentrated on the Italian campaign, but these latest sets should prove to be even more popular due to the heavy interest in the NW European campaign. The decals themselves are very nicely done and in good register. Included in each set is a markings placement guide using an M4A4 as the subject. Units included are:
- 4th Princess Louiseís Dragoon Guards
- 8th Princess Louiseís Dragoon (New Brunswick) Hussars
- The British Columbia Dragoons
- The Governor Generalís Foot Guards
- Lord Strathconaís Horse (Royal Canadians)
- The Governor Generalís Horse Guards
Highly recommended for all Allied armour fans and a great value for the money at $4.95US each.