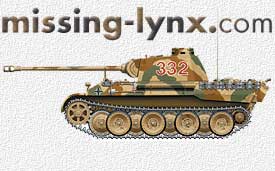 Canadian Armour in the Italian Campaign, Italy 1943-1945
Eric Mac Intyre
Author: Don Dingwall
Publisher: Canadian Tracks Publishing
Pages: 54
Photographs: None
Diagrams and Tables: Many
Price: $20.00

Upon first seeing this book at The Canadian Military Modelling Exposition, I jumped at the chance to grab a copy
for myself, was I ever glad I did. This wonderful book provides everything a modeller would need for technical
reference on Canadian Armor in the Italian Campaign. As very little is readily available on the subject of Canadian
AFV's, this book is that more important.

The book begins by laying out the units (Regiments) which participated in this campaign with an easy to follow
explanation of the overall structure.

Next, we are provided with information on which type of vehicles were used by the Canadian Army in Italy. Page
after page of text covers everything from light armoured cars to tanks. All kinds of information is provided on the
use of armour, its successes and failures. Original transcripts are quoted as the author takes you though the
campaign at each of its important stages. The level of detail and research that have gone into this work in second
to none. Easy to follow tables are provided to explain vehicles losses which provide that extra historical
perceptive that many other works lack.

We now proceed to the vehicles Markings and Camouflage section. This section is a real gem. The author begins
by providing a complete history of the use of colours and camouflage in this campaign. Here again, we this section
is exceptionally well researched and a pleasure to read. The book even provides tables which lay out what kind
and size of camouflage netting was issued on each type of vehicle.

Next, the markings section covers everything from Census numbers (" T" numbers) to a complete guide to unit
and formations signs ( regimental numbers and colours). Tactical signs and even tables of vehicle names are also
given. Both text and tables are provided to allow the reader a complete and clear understanding of how the
marking system worked as well as what markings are appropriate to each vehicle of each regiment.

Finally the war establishment section is covered in great detail with the aid of both text as well as lists and break
down charts.

The final pages contain colour prints of markings which complement the text in the earlier section of the book as
well as a provide the reader with a detailed description of the proper sizing of full scale markings.

Conclusion

This book is among the best I have ever seen on this subject. It is not only a pleasure to read but also easy to use.
Facts are presented in an intelligent and straight forward manner with a level of detail which sets new standards.
The research is both extensive and thorough, nothing is left in question. I would highly recommend this book to
anyone interested in Canadian AFV's both as a modeller or as a historian. This is a must have for any AFV
modeller's collection of reference material on Canadian subjects. For the price it is offered at, there is no excuse
not to purchase this book. I certainly hope that this is only the beginning of a series of fine publication from this
author. Highly recommended!