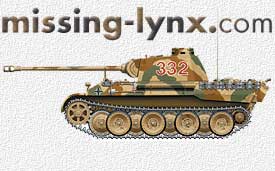 South Albertas: A Canadian Regiment at War
Peter Brown
South Albertas: A Canadian Regiment at War by Donald E Graves.
Published by Robin Brass Studio, 10 Blantyre Avenue, Toronto, Canada M1N 2R4, Canada. Hardback, 408 large format pages. $59.95 Canadian, $47.95 US. ISBN 1-896941-06-0 (UK distributors will be Spellmount Ltd)
Canada's part in the Second World War is all too often overshadowed as their forces are included under British and their production efforts under North American. Many regiments were based on part-time forces and disbanded soon after the war, so losing a vital thread in recording their history. Not all was lost though, and despite the passing of time detailed accounts can still be produced. One such story is this, which covers the South Alberta Regiment from September 1939 when, shortages meant that uniforms were produced to their own pattern and worn before official ones were provided. At the time they were an infantry unit, becoming 29th Canadian Armoured Regiment in late 1941.
They travelled with their parent 4th Armoured Division to England in mid 1942 to continue training on Rams. When the Division was reorganised to a more manageable form late in the year, they became the Armoured Reconnaissance Regiment of the Division. Converted to Shermans, they landed in France in late July 1944, taking part in the breakout from Normandy. It was during the fighting to encircle the German forces in the Falaise pocket that a close fought battle at St Lambert-sur-Dives resulted the only award of the Victoria Cross to a Canadian in Normandy and the only one awarded to a Canadian armoured unit during the Second World War. Following that, the SAR advanced into Belgium and Holland and finally into Germany thought the Reichswald Forest, acting as needed as reconnaissance, armoured, infantry support, artillery or any other role as required.
Their story is told in detail, much of it is from those who took part as the author interviewed many survivors and studied letters and diaries they wrote at the time. Units who fought alongside them provided insights, as did organisations recording the battles in Europe and commemorating their liberation. All is put into context of the wider picture where needed while maps help to follow the action. Very useful is an account of the Regiment's organisation and equipment and how it was used. Men, locations and tanks, their own and some they encountered, are illustrated with contemporary official and rarely seen private photographs showing men and machines - including some informative in service shots with huge amounts of extra track used as armour - and even a short colour section including tanks of the Normandy era as they appeared and uniform and vehicle plates showing typical dress and vehicle.
While the story as a whole covers the Regiment, it is the story of those individuals who made it what it was. Their deeds, some humorous and some all too serious, are recorded. Heroism is there, just being there is too, and maybe some incidents which could be forgotten. They are not, and if they pose some sort of tribute to those who gave their lives, part or whole,then this must be a worthy tribute. As modelling reference or interesting reading, well worth seeking out.