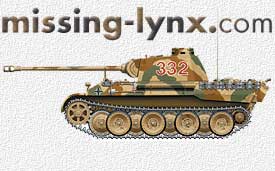 Accurate Armour C11 Stuart M3A3 Conversion
Andrew Dextras
Accurate Armour's M3A3 conversion consists of 56 resin and 50 photo etched parts. Those modellers who do not like to work with white metals parts will be relieved to find out that this kit does not contain any such parts. The resin parts are cast in a light grey resin and my example had very little flash and no airbubbles at all. The M3A3 hull has an astounding amount of small detail molded on, including plenty of rivets, tie downs and fluid filler caps. Accurate Armour's kit includes a replacement lower nose piece to correct Tamiya's Stuart and a new rear plate. The majority of hull fittings included in the kit are cast from resin, but some of the fine detail is included in the form of a very nice photo etch brass fret. The rear hull grill is particularly nice.

A number of accessories are included in the kit: a No. 19 radio set for the turret, new tools, turret smoke dischargers, spare grousers and a tow cable. Fittings specific to the British version are clearly marked as such in the instructions.

Accurate Armour's instructions are comprehensive with plenty of photos showing part placement and include a parts list. Modelling posibilities are numerous for this variant including Commonwealth, French and Yugoslavian. An excellent value for the money, the Accurate Armour M3A3 conversion provides the modeller with the opportunity to model an important variant of the Stuart series. Just add AFV Club's new track set and you're all ready to go.