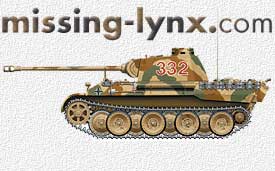 Accurate Armour C44 Centaur AA MK. II
Andrew Dextras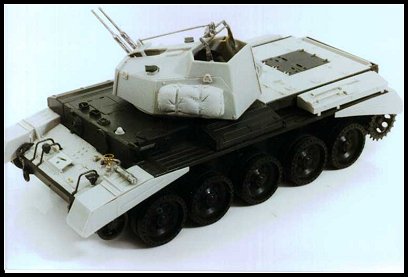 History
In an effort to provide Commonwealth forces with some highly mobile AA support, a number of Crusader Mk. III gun tanks were converted and equipped with an enclosed turret mounting twin 20mm Oerlikon cannon. A similar conversion was performed using the Liberty engine powered Centaur cruiser tank. However, the Centaur AA MK. II turret mounted twin Polsten cannon and had some minor detail changes. An estimated 100 of these vehicles were converted, it is unclear if they saw any combat.
The Kit
Packaged in the usual sturdy Accurate Armour box, the Centaur AA MK. II conversion kit consists of 41 resin, 10 white metal and 4 photo etch parts. The resin parts are well cast with the main pieces being a hollow turret shell, a revised engine deck (for the flat type Liberty engine vehicles) and a hull front plate. This conversion kit also contains new hull stowage bins, rear fenders, side skirts and some optional stowage for the turret. The turret itself very comprehensive with full breech detail, magazines, seats, equipment boxes and the distinctive sight frames (with PE sights).
Assembly is quite straightforward and the usual Accurate Armour instructions include many photographs with parts placement as well as a parts list. In summary, this conversion kit is a very good choice for any modeller who is interested in anti-aircraft vehicles or looking for an interesting change from the ordinary.