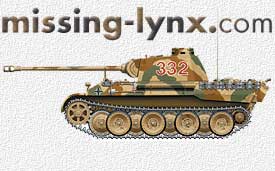 Accurate Armour C43 Crusader AA Mk III Conversion
Andrew Dextras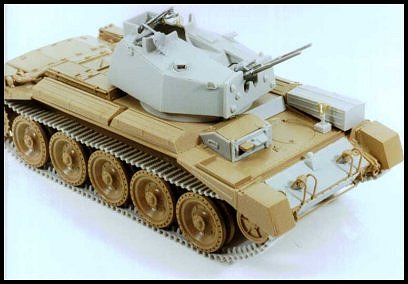 This conversion set from Accurate Armour will allow the modellers to build a Crusader AA Mk III tank using Italeri's excellent Crusader Mk III as a basis. Approximately 300 of these vehicles were produced being used in North West Europe after D-Day. They continued in service until the end of the second world war.

The kit consists of 33 resin, 11 white metal and 6 photo etched parts. The resin parts are nicely cast in a light grey resin with minimal flash and no airbubbles on my example. As expected the majority of parts are for the AA turret, with some extra detail parts for the front hull area. The turret itself is cast hollow and features extensive interior detailing including gun breech, gunner's seat, magazines, ammo loading trays and some nice PE sights.

Overall, this conversion kit would make a nice addition to the collection of any Commonwealth modeller and will certainly build up into a very interesting model.