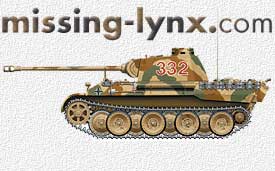 Accurate Armour A59 Cromwell Tank Engine Bay
Andrew Dextras
I have always wondered why no aftermarket manufacturer (or Tamiya themselves) had offered an engine set for the Tamiya Cromwell. The kit features a separately molded engine hatch which makes it an ideal candidate for an engine pack. When I heard that Accurate Armour was releasing an engine set for the Cromwell I assumed that it would be a drop in module. Boy, was I ever wrong!
The Accurate Armour Cromwell Engine Bay contains not only a complete engine, transmission, air filters, radiators and other fittings, but a huge PE sheet to construct the complete engine deck in removable modules!! Molded in a light gray resin, the casting quality is excellent and the PE sheet is very well done and not too flimsy. Make sure you read the instructions carefully as different parts are used to make "C" or "D" engine decks. It's obvious that the pattern maker was able to work from an actual vehicle due to the sheer amount of detail included in the kit.
This set is perfect for anyone intending on displaying their Cromwell in a maintenance diorama setting or for modellers wishing to add the ultimate engine set to their model.
Highly recommended!