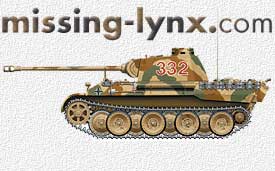 Wydawnictwo Polish Shermans Volume 1
Andrew Dextras
Wydawnictwo Polish Shermans Vol 1
Published in the familiar Concord style format, this latest release in the Militaria series consists of 70 pages of B&W images, colour plates and some unit histories. Text is bilingual Polish/English (thank you!). The bulk of the book features some of the best Sherman photos I have ever seen. Want to see Fireflies, M4A2s, ARVs, dozers,you've come to the right place, and yes wait for itů.the elusive Sherman IB in action! Many colourful camo schemes are well done in the colour plates. A good number of the Polish Shermans had tank names painted on the hull sides with huge letters, many of the earlier ones had 2 tone schemes, lots of variety for the Sherman modeller.
In summary, this is absolutely essential reference material for any Sherman fan or anyone interested in commonwealth armour.
Very highly recommended.
In North America Wydawnictwo books are distributed by AirConnection