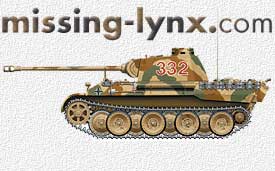 Eduard 35296 Renault FT-17
Frank De Sisto
EDUARD 35296, Photo etch for Renault FT-17 (RPM kit). Contains: one 2.5 x 4.25 inch fret, two 2 x 3 inch frets, one piece of film, one double-sided A4 size instruction sheet with 15 (un-numbered) steps. Price: $22.99 US. Available from retail and mail order shops or from the manufacturer at: www.eduard.cz. Email: info@eduard.cz.

One of the most influential tanks in the history of AFV's was kitted in plastic by RPM a couple of years ago. It is a neat little kit, but needs some help. Eduard comes to the rescue with a well thought out detail set. This set is designed for the machine gun-armed version.

(Note: as the instruction sheets do not have "numbered" steps, a have taken the liberty of adding them for the sake of clarity.)

Step 1 provides a new idler wheel face and hubs to be laminated over the modified kit part.
Step 2 has a floor and foot pedals for the driver's compartment.
Step 3 continues with shift and brake levers.
Step 4 has driver's instrument panel, with a film dial backing, some wall details and the driver's seat back.
Step 5 has some floor details, again for the driver's compartment.
Step 6 has driver's visor actuators and some wall detail.
Step 7 has hinge and other details for the driver's access hatches, plus forward external hull details.
Steps 8 & 9 details the engine and rear decks, with optional grill styles.
Step 10 provides tool stowage straps and brackets.
Step 11 is for the Renault manufacturer's plate seen on the suspension girder.
Step 12 provides a complete toolbox, mounts and straps.
Steps 13, 14 & 15 details the turret interior with gunner's seat strap, machine gun details and rear hatch internal details.

Overall this is a good set for the intermediate modeler, as it does not feature complex parts with either working features or too many folds. As the base kit is a bit un-refined, this is just the thing to give it a decent "tweak".

Highly recommended, skill level: intermediate.