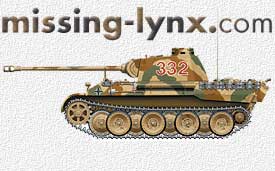 Vehicles of the Polish Armed Forces – Eastern Front 1943-45 – Camouflage and Markings Vol. 1
Andrew Dextras
This new release by the Polish publishing firm Ajaks consists of 58 pages printed in a "Concord" style format. The text is bilingual Polish/English and beings with a small discourse on camo schemes, markings and slogans. The vast majority of the book is photo after photo of Polish armour in action. Included in the coverage are T34-76 and 85, IS-2, ISUs, SU-85, SU-76m, harley davidson motocycles, jeeps, WC 3/4 ton variants, Studebaker 2.5 ton trucks and a variety of other softskins. Also included are a good number of colour plates illustrating the vehicles depicted throughout the book.
Photo reproduction is very good and a large majority of the images are unpublished.
Overall, a very welcome release and recommended reading for any Eastern Front fan.
Highly recommended.